Emergency Response Service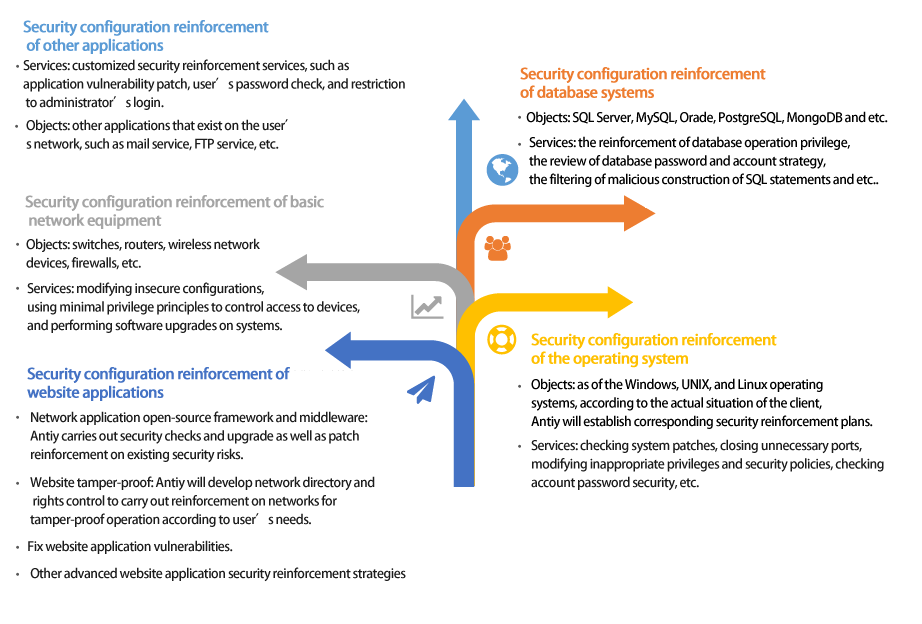 1. Security Configuration Reinforcement Service
The security configuration reinforcement service mainly covers the following five aspects:
1) Security configuration reinforcement of basic network equipment.
2) Security configuration reinforcement of the operating system.
3) Security configuration reinforcement of website applications.
4) Security configuration reinforcement of database systems.
5) Security configuration reinforcement of other applications.
2.Emergency Response Service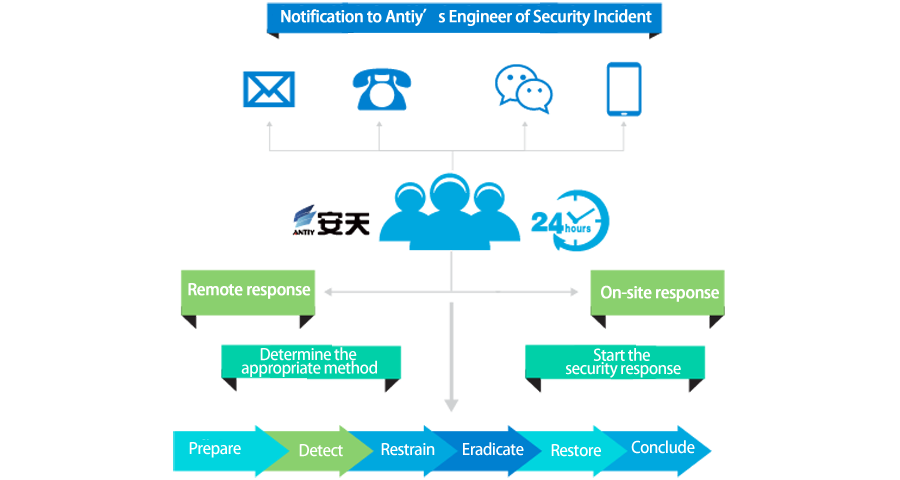 The diagram of Antiy's emergency response service
The emergency response process of Antiy about WannaCry: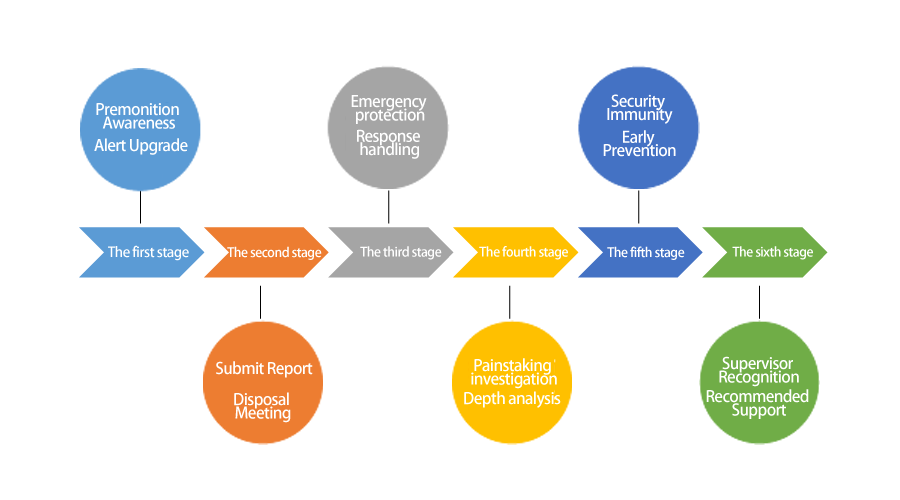 At 20:20 on May 12, 2017, we discovered the large-scale propagation trend of "WannaCry" and upgraded the emergency response level to "A – disaster response level";
On May 13, 2017, we reported to the competent authority at the first time and issued an in-depth analysis report;
At 15:00 on May 13, 2017, we began to release warning, protection manuals and patch packages to customers and the public;
At 17:25 on May 17, 2017, we issued the complete version of "Antiy's Configuration Guide for Dealing with Ransomware WannaCry";
At 19:03 on May 19, 2017, we released immunization tool and scanning tool targeting the worm "WannaCry";
At 15:00 on May 14, 2017, the National Internet Information Office, CNCERT, and the Ministry of Public Security jointly recommended the use of immunization and special killing tools of Antiy to deal with ransomware.
3.Network Security Assurance Service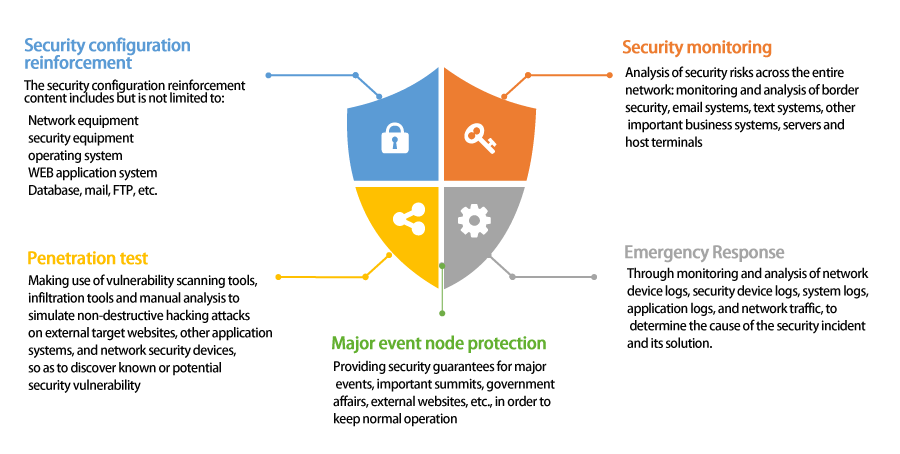 Antiy is a national network security emergency service support unit of CNCERT, a member of the Information Notification Center of National Network and Information Security of the Ministry of Public Security, and a primary support unit of China National Vulnerability Database of Information Security (CNNVD), who has always fought on the Internet security emergency response. Antiy has successively undertook the security protection work of the 17th and 18th Session of National Congress of the Communist Party of China, the Beijing Olympic Games, the Expo 2010, the Harbin University Student Winter Games, the 2010 Guangzhou Asian Games, the Beijing APEC Conference and the Hangzhou G20 Summit, and been rewarded by relevant departments for many times. Especially in the security protection of 2008 Beijing Olympic Games, 9 engineers from Antiy won the title of "Hero of the Olympic Network Security Protection", which accounted for 18% of the total number of honored personnel. Antiy became the most prize-winning one among all participating security companies.