ISF 2014 Invitation Security Visualization – Light that on all shadows
ISF 2014 Invitation
Security Visualization – Light that on all shadows
Shanghai, Chin a, 1 3 – 1 4 N o v e m b e r
Dear Sirs/Madams,
On behalf of committee of ISF 2014, we would like to invite you as a professional guest to attend our event, the seventh China Internet Security Forum-ISF 2014, on 13-14 November at Yue Xiang Hotel, Pudong New District, Shanghai, China.
Internet Security Forum (ISF) is an event to provide computer security professionals a place to exchange the very latest in information security, an influential branding with appreciable international reputation ever since 2008.
Innovations in context of IT security are always successors of prologue, so is ISF 2014. Not only does ISF constantly advocate the professional code of technology sharing, but it helps the participations to experience the advent of tomorrow deeper as well. ISF aims to spread the value and concept of very most recent IT security to the correlated industries and even to the public.
Global informatization is more than a trend. The further it goes, the more our realistic world depends on Information Technology. Intruders go more organized, professional, persistent, and less detectable. And defenders' counteracts have to be more strategic, coordinated, flexible and active. They both struggle for existence in the cyber space, putting the whole world into never-stop revolutionaries of imbalance between precision and profundity in the battlefields of IT security. Anyhow, there are more roles than the intruders and defenders. It is the perceptiveness, non-profit and uniqueness that builds ISF a leading position in academic research conference. ISF
committees wish to benefit all involved, and all that are interested in IT security are invited.
ISF history:
2014, Security Visualization
2013, APT of upcoming generation
2012, Higher education in spotlight
2011, Pragmatic privacy in SNS
2010, Security in the Cloud
2009, Application Security
2008, Hacking in coding
This event is sponsored by CISRG, Antiy Labs andAVL.
Please enjoy yourself meeting friends at ISF 2014 !
Yours sincerely,
ISF committee
Conference Address:
Diamond Hall, Yue Xiang Hotel, No.938, Hunan Rd, Pudong New District, Shanghai, China.
Near the Beizhong Rd, and the nearest Subway Station is Fanghua Rd Station, Line9 Subway.
Between in the Pujian Rd/Hunan Rd Exit of the Inner circumference highway and the Hunan Rd
Exit of the Middle circumference highway.
Hotel Phone: 86-21-33842311.
Email to: cisrg.isf@gmail.com
For more information: http://isf.cisrg.org
MicroBlog:http://weibo.com/u/2287039981
Sponsors:
You Can copy or distribute this invitation, ISF2014 is open to anyone who love IT security.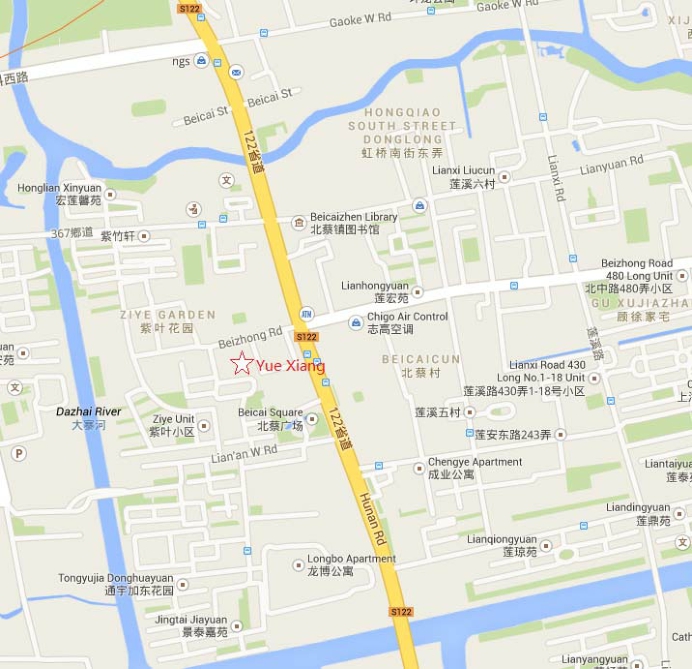 Agenda
13 November
Period

Speakers

Topics

07:30– 09:00

Registration

09:00– 09:10

Opening

09:10– 10:10

Raffael Marty

Security Visualization – Why Is It So Hard?

10:10– 10:30

Coffee Break

10:30– 11:30

Jinchao Sun

 

@Antiy Labs

See the evolving threats through your eyes

11:30– 13:30

Lunch

13:30– 14:30

Yuan Zhang

(Min Yang )

ResearchonProgram Analysisand  System Hardening  from Permission
Perspective

14:30– 14:40

Coffee Break

14:40– 15:40

Student
Team from

 

NJUPT

New method of 2FA based on Android

(Supported by ISF fund )

15:40– 15:50

Coffee Break

15:50– 16:50

Jing Liu

 

@OpenAVL

The Visualization of Mobile Security

16:50– 17:30

Q&A

19:30– 21:30

ISF2014 Workshop
Period

Speakers

Topics

07:30– 09:00

Registration

09:00– 10:00

Zuyou Zhang

Automated Detection of Web vulnerability in Android

10:00– 10:30

Coffee Break

10:30– 11:30

Wei Liu

(h4k_b4n )

Side-Channel Power Attack

11:30– 13:30

Lunch

13:30– 14:30

Xu Yang

RFID Security

14:30– 14:40

Coffee Break

14:40– 15:40

Rabbit
@Freebuf

To be confirmed

15:40– 15:50

Coffee Break

15:50– 16:50

Rongsheng Xu

Informal
discussion about
security visualization

16:50– 18:00

ISF2014 Workshop
Note:Time of Sign:07:30-09:00,Lunch
hour:11:30-13:30
 

 

 

 

 

 

Raffael Marty

Raffael
Marty is one of the world's most recognized authorities on security data

 

analytics.
The author of Applied Security Visualization
and creator
of the open

 

source
DAVIX analytics
platform, Raffy
is the founder and ceo of PixlCloud, a

 

next-generation data visualization application
for big data. With a track record at companies including IBM Research and ArcSight, Raffy is thoroughly familiar with established practices and emerging trends in data analytics. He has served as Chief Security Strategist with Splunk and was a co-founder of Loggly, a cloud-based log management solution. For more than 12 years, Raffy has helped Fortune 500 companiesdefend  themselvesagainstsophisticated  adversariesand   hastrained organizations around the world in the art of data visualization
for security.

 

 

 

 

 

 

 

 

Jinchao Sun

 

@Antiy
Labs

Sun Jinchao, Manager of Data Technology R & D Center in Antiy Labs, mainly engaged in security data analysis and processing as well data visualization.

 

ANTIY Labs is a vender of antivirus engine and solution, providing
the best-in-breed antivirus engine and next generation antivirus services for confronting PC malware and mobile malware. Founded at 2000, Antiy Labs has always been focusing on antivirus field in the past twelve years, dedicating on providing the best-in-breed antivirus products and solutions for our partners. Antiy Labs has had a profound understanding of user needs and accumulated abundant experience
and technologies.

 Antiy Labs has also made efficient emergency response to significant security
threats and actively participated in academic and industrial activities.

 In order to better promote the security consciousness and provide security
service, Antiy Labs also make unremitting efforts on the security visualization.

 

 

 

 

 

 

 

 

Yuan Zhang

 

Directed
by Min Yang

Yuan Zhang

Assistant Professor, School of Software, Fudan Univerisity.

B.Eng, Software Institute, Nanjing University, 2009 Ph. D, School of Computer Science, Fudan University, 2014

Research interests include system security, software security and virtual

environment.

Min Yang

Associate Professor, Schoo lof Software,Fudan Univerisity.Chief Scientist of
973 Plan, Director of System and Software Security Lab.

B.Sci, School of Computer Science, Fudan University, 2001 Ph.
D, School of Computer Science, Fudan University, 2006 Research interests include
security of mobile system and application.

 

 

Student Team

 

From NJUPT

 

Supported
by ISF fund

The student team include three undergraduates, they find a way to add a new Factor Authenticaton for the smart device of Android beside the traditional password.
The new Factor Authenticaton is simple, convenient and concealment, it can integrate with multi application modes. This Team support by ISF fund, making the student trial
program businesslike.And it's the aim of ISF fund.
 

Jing Liu

 

@Open
AVL

The Open Anti-Virus Engine of Antiy Labs, and devote themselves to supply the best Anti-Virus Engine for Mobile to the public.

Jing Liu will take us a presentation about the visualization of mobile security based on
her experience of engineering.

 

 

 

 

Zuyou Zhang

 

(Fooying)

ID:Fooying

Security researcher,Working in Knownsec. Gamma lab core members.

Responsible for development application vulnerability scanner and security research.

Long-term doing web vulnerabilities mining,security research and security

automation development, have report vulnerability to Microsoft, Tencent, Alibaba,Sina and so on. www.xssing.org and other secure site webmaster.

 Twitter:
https://twitter.com/cnfooying

 

 

 

 

 

 

Wei Liu

 

Directed
by h4k_b4n

Wei
Liu is a third-year postgraduate from Tsinghua University of Microelectronics and
Nanoelectronics. Her main research activities focus on many aspects of embedded
systems' security including side-channel anaysis,countermeasures and secure
implementations.She likes sports such as running and playing tennis, she wants
to obtain new knowledge, lead a healthy and meaningful life.

 h4k_b4n,the founder of RadioWar which is a research team of wireless security,independent researcher and the founder of Bug.Center.Team, a former research team of Web  security.   Now  h4k_b4n isconcentratingon  the     security  researchand application development about WiFi and RFID. And he has years of experience on

 

Web security before.

Xu Yang

Independent Researcher.

 

Rabbit @Freebuf

Rabbit, the expert from Freebuf who is accomplished in reverse engineering
and data analysis.

 

 

 

 

Rongsheng Xu

Fellow,High Energy Institute, Chinese Academy of Sciences researcher and
PhD

supervisor;  Zhongguancun Network Security  Laboratory, Chief Scientist;China Computer Forensics Institute of Electronics, vice chairman of the Committee of Experts; Internet Society of China Standing Committee.

Monographs  are:   "e-commerce  securityandconfidentiality,""Secret   hacking techniques" and so on.